About Us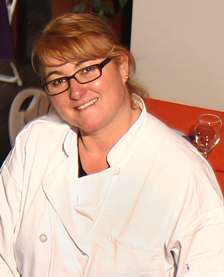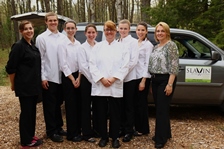 Since 1990, Deirdre Slavin-Mitchell has earned a reputation for providing exceptional cuisine and party planning services. Through Slavin in the Kitchen, Deirdre has provided catering for a broad range of events; from small parties to large weddings, christenings, bar and bat mitzvahs, graduation parties and anniversaries.
Deirdre has worked as a backstage caterer for artists such as Joan Baez, Bruce Colburn, The Cowboy Junkies, Walk off the Earth and Electric in the Sky. In addition she has served as assistant director and director of catering for several Phish festivals.
In 2005 she traveled to Baton Rouge to manage a kitchen in one of the FEMA volunteer camps following Hurricane Katrina.
Among the services that Slavin in the Kitchen offers are custom menu design and décor styling, on-site staffing and coordination of all party rentals.
At Slavin in the Kitchen it is our goal is to provide each discerning client with a unique and memorable experience. We are passionate about food. Our focus is on perfectly prepared food and impeccable service. Our attention to detail makes each event unique.